Scott Wyatt
Scott Wyatt is a partner at NBBJ, an architecture firm named one of the most innovative businesses in the world by Fast Company and firm of choice for tech companies by Wired.
As leader of the firm's workplace design practice, Scott oversees the creation of new corporate office projects for companies including Samsung, Amazon, Google, Microsoft, Alibaba, Starbucks, Tencent and Boeing.
He has served on the board of directors of many organizations, including the Seattle Opera, the Runstad Center for Real Estate Studies at the University of Washington and the Nature Conservancy's Washington State Chapter. Scott's expertise and work have been featured in the Wall Street Journal, Wired, Bloomberg Businessweek, Fast Company, Inc., Architectural Record, CNBC and NPR.
Talks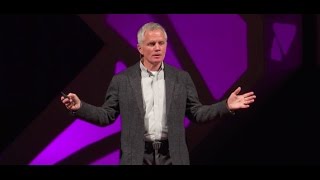 With shapes, materials, and plants as design elements that make a workspace work, an architecture firm designs projects with employees and the neighborhood in mind.