Sandy Cioffi
Elsewhere
Sandy Cioffi is a Seattle-based film and video artist. She has produced and/or directed several independent films, including the critically acclaimed Sweet Crude, Crocodile Tears, Terminal 187 and Just Us.
Sandy has worked with human rights organizations in global hot zones before, during and after conflict. Sandy has worked extensively with the Hate Free Zone (now One America) in Seattle, producing films about treatment of immigrants post-September 11th. She was Seattle Director for the video documentation of the Immigrant Workers Freedom Ride in 2003.
In 2005-2008, Sandy made four trips to the volatile Niger Delta in Nigeria to film Sweet Crude, documenting conditions there and interviewing the region's key stakeholders, including leadership of the armed resistance movement. Beyond the making of Sweet Crude, she has been active in political advocacy for the Delta's people, appealing to media, U.S. legislators, international diplomats and NGOs to raise visibility of the humanitarian and global economic issues.
As an educator, Sandy has worked extensively with young people – as an artist-in-residence at many middle and high schools in Washington State, and through the mentor/apprentice film program at the Langston Hughes Cultural Arts Center. She was a tenured professor in the Film and Video Communications Department at Seattle Central Community College from 2001-2013 and an adjunct professor in the Film Studies Program at Seattle University 2013-14. She was the founder and Director/Chair of Film+Media at Cornish College of the Arts 2013-15. Currently, Sandy is directing a non-fiction media project with CREA, a feminist human rights organization – having filmed with the participants of the SELF Academy last December. And she was the Director of SIFFX and is the Director of the new media and virtual reality X Fair coming in 2017! She is the co-founder and Creative Director of the start-up fearless360º creating immersive media and education events around the world.
Talks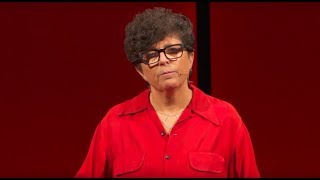 Virtual Reality is a work in progress, says Sandy Cioffi, and she outlines exciting ways VR is being used to experience "the other," to virtually "walk in someone else's shoes." Artists as using immersive media, to create new narratives that would allow you to put on a high-tech headset and feel what it's like to […]