Ranae Holland
Elsewhere
Research Biologist Ranae Holland was born and raised in Sioux Falls, South Dakota. She was first introduced to the Bigfoot craze in the 1970's by her father. In 2011, after years of work as a field biologist, Ranae became a co-host of the Animal Planet show "Finding Bigfoot".
For over a decade, Ranae has conducted fisheries research throughout the Pacific Northwest and Alaska. She received her degree from the School of Aquatic and Fishery Sciences at the University of Washington, where she was selected for the distinguished Alaska Salmon Program.
Along with her television schedule, Ranae continues her efforts as a dedicated field biologist. She regularly collaborates with the National Oceanic and Atmospheric Administration (NOAA), as well as other public and private entities in the field of restoration ecology.
In keeping with her enjoyment of the outdoors, Ranae spends her free time fly fishing, hiking, camping, and kayaking. She also enjoys teaching and lecturing to students about conservation, critical thinking, science, and, of course, her search for Bigfoot.
Talks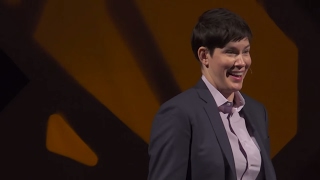 Ranae Holland is a research biologist who spends much of her time trekking through forests with a camera crew, looking for evidence of a big furry man-ape. As a cohost of the Animal Planet television As a cohost of the Animal Planet television show Finding Bigfoot, she draws on her scientific skills to sift through […]