Publish the Quest
Publish the Quest, a Vashon Island band, has traveled to the four corners of the world to inform its musical style.
While the African rhythms set the pulse for the band's eclectic hip-hop sound, Southeast Asia has shaped many of their lyrics and perspectives. Band members have traveled to West Africa and Zimbabwe five times to date, performing, teaching, and sharing donated instruments and soccer balls to orphaned children, many who have been born with HIV.
Band lead Jacob Bain says, "Sharing songs and ideas about music with new people is one of the most intimate experiences…language barrier or not, music outweighs words."
Over the past five years, the band has been working on a documentary "The Truth about 99 Cents" as well as traveling to Zimbabwe to work closely with women's groups, and children living in orphanages. They are using music to break down cultural barriers, but more importantly, they are using music to restore trust and hope in a country that has suffered systemic corruption and the brutalization of women. Simply put, and in the words of Jacob Bain the lead singer, "Music outweighs words and has a way of aiding in forming an almost immediate and meaningful relationship with a complete stranger".
Talks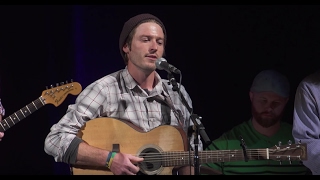 Publish the Quest is a band from Washington State that brought down the house at TEDxSeattle 2016 with infectious energy and a message about the power of music. Flanked by a great horn section, lead singer Jacob Bain took a moment  to share the  band's mission to use music and collaboration to break down cultural […]