Nikkita Oliver
Nikkita Oliver is a Seattle-based creative, teaching artist, and anti-racist organizer.
She is an attorney and holds a Masters of Education from the University of Washington as of March 2016 where she studied racial disproportionality and disparate impact in school exclusion.
Nikkita is a writer-in-residence with Writers in the Schools at Washington Middle School, leads writing workshops with Arts Corp at Garfield High School, and is a teaching artist and case manager with Creative Justice, an arts-based youth diversion program that provides alternatives to incarceration for youth who are court involved.
Nikkita is the 2015 recipient of the Seattle Office of Civil Rights Artist Human Rights Leader Award, the 2014 Seattle Poetry Slam (SPS) Grand Slam Champion, the 2013, 2014 and 2016 Seattle Poetry Slam Women of the World Poetry Slam representative, a three-time Seattle Poetry Slam national team member and coached the Seattle Poetry Slam national slam team twice. She has opened for Cornel West and Chuck D of Public Enemy and performed on The Late Night Show with Stephen Colbert.
Talks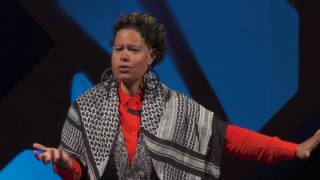 Through spoken word and images, Nikkita Oliver urges a reexamination of both history and the stories we tell. From the 1968 Summer Olympics to Colin Kaepernick, from Timothy McVeigh to the Blank Panther movement, she reveals fragments of truth often hidden within the bigger story. Holding a light to these distinctions, Oliver urges us to […]