Nathan Kundtz
Nathan Kundtz is the founder and Chief Executive Officer and President of Kymeta Corporation.
Kymeta has been recognized for its disruptive technology that will make mobile communications more accessible and secure the world over by developing a thinner, flatter, lighter satellite antenna technology. Such technology makes it feasible to connect anything that moves to high speed, high bandwidth satellite networks like never before.
Nathan has a Masters in Electrical Engineering and a Ph.D. in Physics from Duke University. His work has covered topics in low-temperature condensed matter physics as well as metamaterials and microwave devices; areas in which he has amassed more than 40 patents and patent applications as well as over 30 peer-reviewed publications. His award-winning doctoral research at Duke provided the basis upon which Kymeta would later be founded. He is currently an adjunct assistant professor of Electrical Engineering at Duke University as well as a member of the Graduate School Board of Visitors.
Talks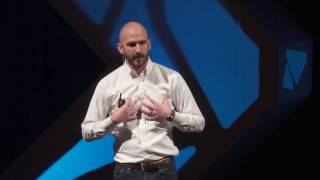 Access to the internet has changed the world, but with expectations in the next 15 year of 30 billion connected devices, we are facing a connectivity crisis. The ONLY option for meeting the increased demand for bandwidth is to go to space and we have the technology to get us there.