Maura O'Neill
Maura O'Neill places innovation at the center of her work, study, and attitude. Through her work in the public, private, and academic sectors, she has created entrepreneurial and public policy solutions for some of the toughest domestic and global problems.
She was President Obama's first Chief Innovation Officer and Senior Counselor to the Administrator at USAID where she had responsibility for leading breakthrough innovations in $22 billion of foreign assistance and development. Maura co-led USAID Forward, the Agency's major reform initiative as well as created ground-breaking public-private partnerships in supply chain sourcing, mobile money, gender equity, entrepreneurship and new models for sourcing and scaling development interventions. She served on the White House Innovation Cohort assisting the Administration in innovation across the federal government. Before coming to USAID, she authored President Obama's Biofuels strategy while at the Department of Agriculture.
Maura has started four companies and in 1989, she was named the Greater Seattle Business Person of the Year. She teaches Entrepreneurship & Innovation at UC Berkeley and has taught at Stanford and Columbia Universities. Maura has M.B.As from Columbia University and the University of California at Berkeley and she earned her PhD at the University of Washington. She is married to Vaho Rebassoo and they have two grown children, one a digital media expert that roasts amazing vegetables and the other a basketball playing research particle physicist.
Talks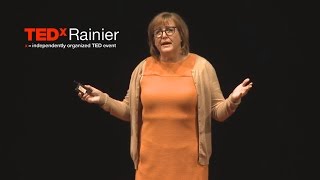 There's incredible potential of our united global society, if we open our minds, recognize and challenge narrow-minded thinking.