Lesley Hazleton
Related websites
Elsewhere
Writer and psychologist Lesley Hazleton, aka The Accidental Theologist, focuses on religion, politics, and existence — with a twist.
Her latest book,  Agnostic: A Spirited Manifesto, celebrates the agnostic stance as "rising above the flat two-dimensional line of belief/unbelief, creating new possibilities for how we think about being in the world" — an approach praised as "invigorating" on the CBS program Tapestry, and as "vital and mischievous" in The New York Times.
A recipient of The Stranger's genius award in literature, and a former Middle East correspondent for Time, The New York Times, and others, Hazleton's twelve previous books include "flesh-and-blood" biographies of Muhammad and Mary,  and award-winning reportage on Jerusalem and on the Sinai desert.
She comes to the TEDxSeattle stage after speaking at TEDGlobal in 2013, TEDSummit in 2016, and TEDxRainier in 2010 and 2012.
Talks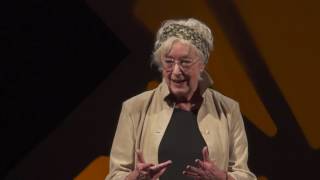 The answer might seem simple, but in the hands of Lesley Hazleton, the question takes us on a surprisingly humorous and thought-provoking journey into what it would actually mean to live forever.