Kristi Morgansen
Kristi Morgansen received a BS and a MS in Mechanical Engineering from Boston University, respectively in 1993 and 1994, an S.M. in Applied Mathematics in 1996 from Harvard University and a PhD in Engineering Sciences in 1999 from Harvard University. Until joining the University of Washington, she was first a postdoctoral scholar then a senior research fellow in Control and Dynamical Systems at the California Institute of Technology. She joined the Department of Aeronautics and Astronautics in the summer of 2002.
Dr. Morgansen's research interests include nonlinear and coordinated control systems, bioinspired sensing and actuation, fin-based propulsive methods, control of coordinated systems with communication constraints, vision-based sensing for state estimation, and development of integrated human and autonomous multivehicle systems. She collaborates across UW departments and colleges on a daily basis. In fact, she chose to work at UW based on its strong interdisciplinary approach and potential.
From 2002 to 2007, Professor Morgansen held the chaired position of Clare Boothe Luce Assistant Professor of Engineering at the University of Washington. She received an NSF CAREER Award in 2003 and the 2010 O. Hugo Schuck Award for Best Paper in the Theory Category in the 2009 American Control Conference.
Talks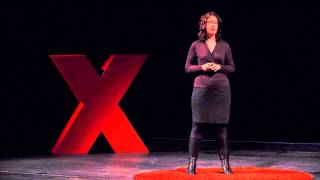 See how engineers are learning from biological systems to solve problems beyond what our current technologies have been able to achieve.