Dr. Jerry Radich
Jerry Radich is a medical oncologist who specializes in the molecular genetics of leukemia and world-recognized expert in chronic myeloid leukemia (CML) at the Fred Hutchinson Cancer Research Center where he leads the Molecular Oncology Lab. He and his team study why patients do or don't respond after therapy. As he calls it, "the genetics of luck."
He serves on the CML Guidelines Panels for the National Comprehensive Cancer Network and European LeukemiaNet, which synthesize the best available evidence, including findings from state-of-the-art molecular monitoring, to support optimal decision-making in the medical management of CML patients. He is also Chair of National Cancer Institute (NCI) Leukemia Steering Committee of the National Clinical Trials Network.
He is also a serious cyclist and a dedicated participant in the Fred Hutch "Obliteride," its annual cycling fundraising event as captain of "Le Tour De Fred."
Talks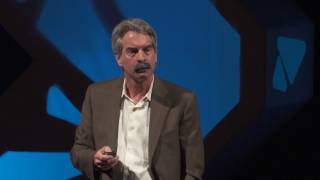 Why are some people "cured" of cancer while others deal with relapses? Answering that question may mean changing the way we think about the disease.