Jennifer Hansen
Jennifer Hansen is an equity advocate with a fierce dedication to ensuring information and scientific knowledge is free and available to all.
Her professional career has revolved around closing the digital divide and inspiring others to believe in the power of knowledge to shape their world. Ms. Hansen's passion for equity and fairness led her to the Bill & Melinda Gates Foundation. As the Senior Officer for Knowledge & Research, she drives the strategy development and management of the foundation's research outputs and is an influencer in shaping the future of scholarly communication.
She championed and led the implementation of the Foundation's groundbreaking Open Access Policy – a policy requiring that all its funded published research be immediately available to everyone, everywhere without barrier or restriction. Nature called the bold action to open up scholarly research the"world's strongest policy on open access research." And, The Economist described it as "something that may help to change the practice of science."
Prior to her work at the Gates Foundation, she served as an informational leader in both the public and private sectors, to include Microsoft and the King County Library System. Ms. Hansen has sat on several boards and was part of the adjunct faculty at Indiana University's School of Library and Information Science. She holds a B.A. in History and Journalism and a master's degree in Library Science from Indiana University.
Talks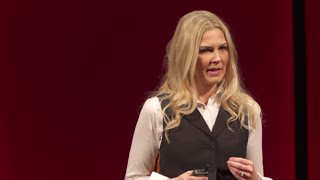 The results from taxpayer-funded, scientific research are often locked behind a paywall. Jennifer Hansen, a senior officer in Knowledge and Research at the Bill and Melinda Gates Foundation, says the cost of accessing that data is too high. Limiting access to the research results in social inequity and puts human lives at risk. She argues […]