Elizabeth Arnold
"The North Pole is a landscape of extremes. It is unforgivably harsh and yet the most fragile place on earth. Ten years separated my first visit from my second. The change I witnessed was profound."
Elizabeth Arnold is an award-winning journalist who began her career in Alaska.
After twenty plus years as a national and international correspondent for National Public Radio, the US Congress, and the White House, Elizabeth returned to the far north where her career began and is currently an Associate Professor of Journalism at the University of Alaska Anchorage. A well-known voice on NPR's All Things Considered, Morning Edition and Weekend Edition, Arnold was also a regular presence on the PBS Newshour and Washington Week in Review.
Among other notable awards, she was honored with the Alfred I. Dupont-Columbia University Silver Baton, the broadcast journalism equivalent of the Pulitzer Prize.
Arnold has extensive reporting experience in the North. She has produced a multitude of stories about the people who live and work in the Arctic, including two expeditions to the North Pole.
Her most recent project is arcticprofiles.com, a series of intimate multimedia portraits aimed at putting a face on the Arctic during a time of extraordinary change.
Talks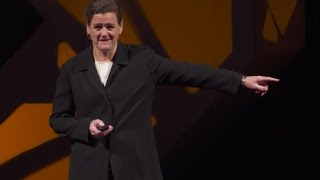 Elizabeth creates a soundscape as she tells of her two trips to the North Pole. The moving experience motivated her capture the stories of those living in the Arctic Circle, bringing this incredibly remote place to life and showing it's relevance to us all.