David Schmader
David Schmader is a multi-talented writer, playwright, newspaper columnist, and performance artist.
With wit and intelligence he blends personal experience and biting humor to provide insight on difficult cultural issues. He creates autobiographical solo plays that include, Letter to AXL, (homophobia and the unifying power of anger), Straight ("pray away the gay" conversation therapy), and A Short-Term Solution to a Long-Term Problem (angst, escapism, and forgiveness). His shows have toured the country, with productions at New York City's Dixon Place, Los Angeles's Highways Performance Space, Seattle's Bumbershoot Arts Festival, and the Wexner Center of the Arts in Columbus, Ohio.
David has been a writer and editor for the Stranger and is currently continuing his pop culture and politics column "Last days: The Week in Review". His new book Weed: A User's Guide will be published by Sasquatch Books in spring 2016. He is also the creative director at the Greater Seattle Bureau of Fearless Ideas, a nonprofit writing and communications center that offers writing workshops and tutoring assistance for Seattle area youth. In his spare time, David is the world's foremost authority on the transcendent awfulness of the 1995 stripper drama Showgirls, hosting annotated screenings at film festivals across the country. David lives on Beacon Hill with his husband Jake and their ridiculous dog Pickles.
Talks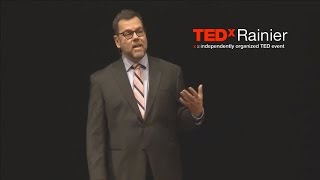 Making the case for thinking more broadly about what a marijuana user is and could possibly be.