Charlie Swan
Elsewhere
Charlie Swan, co-founder of Pacific Hyperloop, is a senior at the University of Washington pursuing undergraduate degrees in Economics and Entrepreneurship. Out of over 2600 applicants worldwide, Pacific Hyperloop represents the region as 1 of 12 semi-finalists in the Hyperloop One Global Challenge.
Since moving to Seattle from Ellensburg, WA in 2014, Charlie has engaged with organizations across business and engineering including SpaceX, Coca Cola, Puget Sound Regional Council, Washington Technology Industry Association, Aerospace Futures Alliance, and Association of Washington Business. As head of Regional Engagement & Economic Development at Pacific Hyperloop, he is evaluating the economic and cultural implications of a Seattle to Portland hyperloop route on an urban and regional scale. He routinely communicates hyperloop to public and private stakeholders, and is navigating partnerships with local industry and policy-makers.
After experiencing varying aspects of business, in 2016, Charlie joined UW's student team competing in the SpaceX Hyperloop Pod Competition, where they placed 4 th in the nation and 6th in the world. In 2017, along with co-founder and 9-year Boeing veteran Ahmed ElAyouty, Charlie co-founded Pacific Hyperloop. Experience within the overlap of business and science now motivates him to collaborate across sectors, industry, and academia while addressing critical problems facing people and their environment. After graduation next June, he plans to continue exploring cutting-edge fields while making a positive impact and gaining more experience. He eventually intends to pursue graduate degrees in business and law.
Talks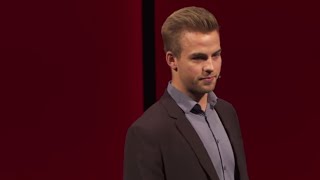 Hyperloop technology will allow travel at the speed of a commercial jet on the ground. What happens when cities like Seattle and Portland – three hours apart by car – are suddenly a 20-minute pod ride apart? Charlie Swan, student and Hyperloop proponent, believes the new commuter option could do more than relieve traffic congestion […]