Celeste Headlee
Celeste Headlee is the host and executive producer of the daily news show "On Second Thought" on Georgia Public Broadcasting in Atlanta.
She is an award-winning journalist who has appeared on NPR, PBS World, PRI, CNN, BBC and other international networks. She was formerly a host at National Public Radio, anchoring shows like Tell Me More, Talk of the Nation, All Things Considered, and Weekend Edition. Until September of 2012, Celeste was the co-host of the national morning news show, The Takeaway from PRI and WNYC. Celeste Headlee has been a journalist for public radio since 1999.
Headlee has won numerous awards for reporting from the Associated Press and SPJ. She was selected twice to be a Getty/Annenberg Journalism Fellow and was selected as a fellow with the Institute for Journalism and Natural Resources. She was also among the first fellows in Reporting on Native Stories for National Native News. For many years, she was a mentor and managing editor for NPR's Next Generation Radio Project, training young reporters and editors in broadcasting.
Celeste graduated from the Idyllwild School of Music and the Arts in 1987. She earned her Bachelor's Degree in Vocal Performance at Northern Arizona University in Flagstaff, Arizona and her Master's of Music in Vocal Performance from the University of Michigan in 1998.
Talks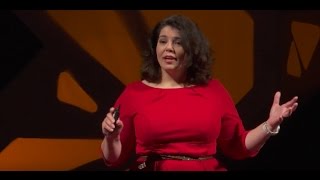 This engaging talk shows how to have conversations with people you disagree with politically or otherwise.