Ava Holmes
Elsewhere
Ava Jordan Holmes believes bridging the gap between the industries of conservation and fashion is a key to human survival.
Ava founded Fashion for Conservation (FFC) to combine her formerly distinct interests as a producer for fashion weeks worldwide, board member at various wildlife conservation organizations and most recently reality TV show wilderness survivalist at Discovery Channel.
Since founding the movement in 2012, her dynamic team of industry-leading fashion peers and colleagues in conservation have been working hard to grow the movement by producing wildlife-inspired fashion campaigns and hosting events in the US, BC, Spain and UK, most recently exhibiting their current campaign to help protect African elephants, Elephantasia during London Fashion Week in September.
"The time to invest in the conservation of our shared home here on earth—through our collective talent and individual consumer choice (buying from brands that also invest in conservation and sustainability)—is now. The urgency of conserving the earth today goes beyond cultural and wildlife preservation. It is basic human survival." – Ava Jordan Holmes, Co-Founder and Executive Producer
Talks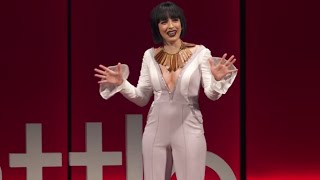 Most people don't link high fashion with the conservation movement but Ava Holmes founded Fashion for Conservation (FFC) to do exactly that. Ava and her team of industry-leading fashion professionals and her colleagues in the conservation movement have been raising awareness as well as funds by producing wildlife-inspired fashion campaigns and hosting events at Fashion […]