Aji Piper
Aji, 17, grew up in the woods of the Kitsap Peninsula in Washington. From his upbringing Aji developed a deep love and connection to the forest and waters of the Pacific Northwest.
His journey in activism began when he learned about oil trains coming through his city and along the coast and he was driven to take part in protests and legislative hearings. He used songs he wrote and his ukulele to speak about environmental issues. He has since served his community by sitting on the Earth Guardians national RYSE council, and serving as the President of Plant for the Planet a nonprofit dedicated to fighting climate change through planting trees.
As one of 21 youth plaintiffs suing the United States Government in a Landmark U.S. Federal Climate Lawsuit, Aji is taking matters into his own hands. He is also plaintiff on another youth-driven lawsuit demanding that Washington's Department of ecology use current science and act to mitigate climate change.
Talks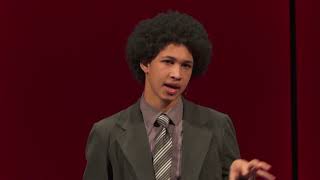 As a high school student, Aji Piper joined with other students in the fight to combat global warming. Together, they sued the Washington State Department of Ecology and won a ruling to enact new regulatory standards. Now, they are taking their fight to the next level by challenging the Federal government. Piper believes that the […]