Health Science Discovery Tour
Details
Seattle is known as the Silicon Valley for saving lives. Join this tour to see how the Center for Infectious Disease Research is contributing to that reputation, and get a hands-on look at how science research for health is done.
Alexis Kaushansky (speaker at TEDxSeattle2016) and colleagues at the Center for Infectious Disease Research (CIDR) will be providing interactive learning tours of several of the labs with complementary expertise and specialties at this globally known research center. These tours will explore the tagline of CIDR and help give new experiences that shed light on People, Science, and Hope. This adventure will:
Allow you to experience a day in the life of Tuberculosis
Tour the Malaria Lab tour and mosquito dissection
Every year, nearly 4 million people die from the "Big Three" (HIV/AIDS, TB, and malaria) infectious diseases. For real progress in combating these diseases and other infectious diseases, fundamental knowledge is still lacking. Successfully preventing and treating these infectious diseases will require, and will be dramatically hastened by, a deep scientific understanding of pathogen biology, the human immune system, and the interface between them. CIDR has a diverse group of researchers from many disciplines, and we are fortunate to all be working under the same roof and for the same global mission. Because of this, we utilize collaboration and come together to share strategies and knowledge. We aim to discover potential overlaps in disease functionality and to identify the grand challenges of infectious disease research. Together, we have greater potential to combat some of the world's most devastating diseases.
Date
June 21, 2017
Time
5:30 PM to 7:30 PM
Location

Center for Infectious Disease Research

307 Westlake Ave N, Suite 500

Seattle, wa, 98109

Cost
Free, registration required
Tickets
Get tickets
Talks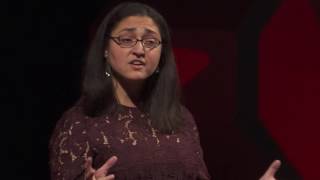 Alexis is a research biologist, but her experience in engineering school and social justice issues has made her a scientist who looks at social and economic constraints as a path to creativity.