Culturally, economically, physically, Seattle is changing. What can we do to shape this change for a positive future? Finding answers is the goal of Changing Places.
Featured Speakers
Suzanne Simard
Suzanne Simard is a Professor of Forest Ecology in the Department of Forest and Conservation Sciences at the University of British Columbia, Canada. Full bio
Poet and attorney
Nikkita Oliver
"Not all stories are created equal—some are greater than. Our stories are not told in a vacuum, but rather within the same context in which we live. Our stories also create our context, our inner beliefs and understandings about ourselves and others, and impact how we see the world, live in the world, and treat others." Full bio
CEO and Physicist
Nathan Kundtz
The demand for mobile bandwidth is at an all-time high, and climbing. With an expected 35 billion connected devices by 2020 and limited spectrum from terrestrial networks, we are sprinting towards complete capacity. Full bio
All TEDxSeattle 2016 Speakers
---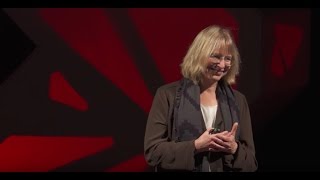 This fascinating talk presents the scientific research that shows the interconnectedness of life in the forest ecosystem. It takes us beneath the forest floor where we learn how trees are communicating and exchanging resources. Going beyond the simple view of a forest as a resource to be exploited, it presents the forest as a complex […]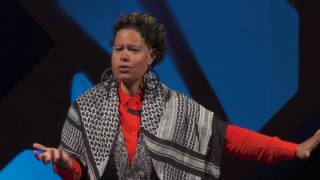 Through spoken word and images, Nikkita Oliver urges a reexamination of both history and the stories we tell. From the 1968 Summer Olympics to Colin Kaepernick, from Timothy McVeigh to the Blank Panther movement, she reveals fragments of truth often hidden within the bigger story. Holding a light to these distinctions, Oliver urges us to […]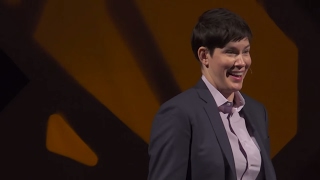 Ranae Holland is a research biologist who spends much of her time trekking through forests with a camera crew, looking for evidence of a big furry man-ape. As a cohost of the Animal Planet television As a cohost of the Animal Planet television show Finding Bigfoot, she draws on her scientific skills to sift through […]
---
November 18, 2017
TEDxSeattle
Here are the first eight topics, and nine speakers, for TEDxSeattle 2017 Dr. Fariba Alamdari, Vice President of Marketing & Value Analysis, Boeing Commercial Airplanes Embracing diversity through a personal perspective  Steve Davis, President and CEO, PATH A "How To" on eliminating a global disease Patty Haven Fleischmann, President of Stolen Youth Ending child trafficking   Jennifer […]
What is TEDx?
In the spirit of ideas worth spreading, TED has created a program called TEDx. TEDx is a program of local, self-organized events that bring people together to share a TED-like experience. Our event is called TEDxSeattle, where x = independently organized TED event. At our TEDxSeattle event, TEDTalks video and live speakers will combine to spark deep discussion and connection in a small group. The TED Conference provides general guidance for the TEDx program, but individual TEDx events, including ours, are self-organized.